Welcome To Sarnia RV Centre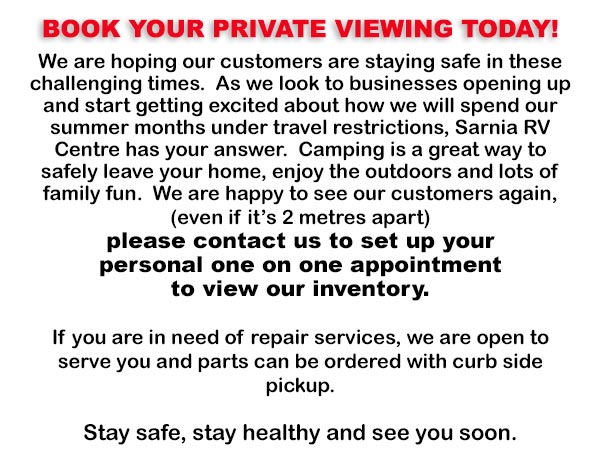 Travel and recreation time is often in limited supply. You want to make the most of your family vacation times. You want to invest in an R.V and you'll want to deal with a local, trusted dealer. You also want the best value and highest quality materials and workmanship that money can buy.
Sarnia R. V. Center has been a known and trusted name in Sarnia-Lambton for decades.We have hand selected our products for the best combination of quality, appearance, durability and value. Many are lightweight models that offer full sets of features as well as easy, economical towing!